A SELECTION OF PRODUCTION CREDITS
(Not in any particular order of merit or chronology).
FEATURE FILMS, DOCUMENTORIES & BROADCAST
Holding Steady 2012
With the Film Portrait Company & The Automobile Magazine
A Singular Talent 2009
With the Film Portrait Company
I Know You Know 2008
featuring Robert Carlyle
With Parallax East/Three Hills
BAFTA Cymru Best Film 2009
Nominated for Critics Award London Film Festival 2008
Trucking USA  1999
Syndication
Cyclecar Gathering – Festival of Slowth 2007
Llysdinam/Vintage Sports Car Club
Kingdom of the Asante 1999 – 2001
USA Universities/Smithsonian
Jule's & Steve's Fishing Adventures 2007
BBC Wales, Pilot for new series.
Fresh Hope, Clean Water Northern Ghana 2006
St.Dunstan's/BBC/BFBS TV and others
News and Documentary, 2, 9 and 40 mins.
Joint winner at the Brick Lane, Chilli film Festival.
Deadline 2000 – Environmental Series UK & USA 1999
With Footprint Films. Channel 4, 30 x 4 mins.
The General and the Scientist UK & USA 2001
With Footprint Films. BBC World, 30 mins.
London Fashion Week UK 2001
BBC & CBS.
London Mens Fashion Week UK 2002
BBC, Channel 5 & Honda.
Driven UK 2002
LPG and TVR programmes Channel 4
Laura Ashley UK 2002
Arts & Entertainment Channel (USA)
3 x Dramatic Vignettes UK 2001
Universal Studios (USA)
Various News & Current Affairs 1996 – 2005
BBC, C4, ITV, CBS, etc.
Interview with Bob Geldorf 2003
Geneva TV.
Speed UK 2003
With Flashback Television, Channel 4.
24 Hour House UK 2004
With ACP TV, Living TV, Sky.
Ninkiribi – Tour of Ghana, 1995/6
Polygram.
Abba New Year & Being Elvis UK 1998
Strawberry Productions for MTV.
INFORMATION & EDUCATION
Tu Allan Mewn 2012
Dance Powys
Cic & Celt 2011
Dance Powys
Planning for Climate Change/Cynllunio ar gyfer
Newid Hinsawdd 2004
With Centre for Alternative Technology for Welsh
Assembly Government
What's Happening Here?/Beth Sy'n Digwydd Yma 2004
PAVO/Welsh Assembly Government
Centre for Alternative Technology, 1997 – 2004
3 x programmes.
With Michael Palin.
Communities First 2005
Welsh Assembly Government,
A Success in the Community, 1998
for HM Probation Service
What Happens on Probation, 1998
for HM Probation Service
Living Rainforests, UK & Amazon 1994
Educational series about rainforests,
Times Educational Supplement Award.
Raging Angels, 1999
Education Drama.
NHS Wales
Cycling Through the Ages, 1997
for The Welsh National Bicycle Museum
Student Community Action 1997
University of Wales/National Lottery
Commins Coch Community Arts 2001
National Lottery
Towards Blue Flag, UK 1996
for Memcor Ltd, 12 mins. (in 4 languages)
Winner of United Nations 'Promoting Good Practice'
Istanbul, Habitat 2 Conference.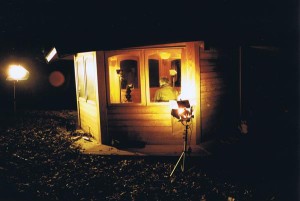 Our Clients Have Included
Alsalam Aircraft Company Saudi Arabia
Aether Films /DAL Group Khartoum Sudan.
Boeing Aircraft/Aether Films.
BBC
CBS
Centre for Alternative Technology
Channel 4
Energy Enterprise Council
Ericsson
Flashback Television
Ghana Television
Geneva TV
Guide Dogs for the Blind
Honda
HM Probation Service
HTV
Memcor
Microflight
Welsh Government
Welsh National Bicycle Museum
MMM/Chivers Brothers
MMM/Halfords
MMM/Hewlet Packard
MMM/Hyundai
MTV
NHS Wales
Neil Brothers
Old Swinford Hospital School
Polygram
Powys County Council
The Skills Centre
St.Dunstans
South Sea Island Co
Soccer Destinations
University of Wales.