MOVING VISION FOUNDATION PRODUCTION COURSE MODULES
FOR CAMERA – LOCATION SOUND – LIGHTING
Courses are usually intensive two-day sessions but can be adapted to individual requirements. A maximum of three students' per course benefits from practically one on one tuition with two broadcast professional tutors. Moving Vision is primarily a working production company and courses may not be scheduled when projects are particularly demanding.
Please Contact Us for availability.
.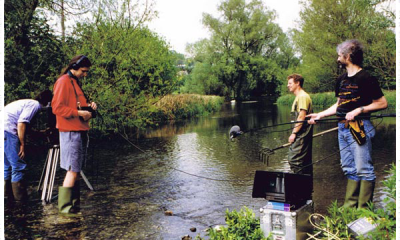 We have received a great many unsolicited testimonials. These samples are typical of them;
"Three of us came and did your Z1 course back at the start of September. I just wanted to write and say how helpful your course has been to my camera work. – Your methodical and practical teaching methods have made me much more confident with using my camera and trusting my shots, and our discussions about the legalities and conventions of filming in public made me very relaxed about getting it out and pointing it at things!".
Naomi Smyth, Bath Spa University
"I found the course immensely beneficial and feel truly privileged to have been given the opportunity to participate and learn from you, it really was a master class."
Ruth Carter. Freelance Producer Director
"It really was much more than a course, much more then I expected, it was mentoring and money cannot buy that!.
Jose, Sheffield.
We use professional camera and production equipment necessary for practical hands on training. The course includes all of the technical elements required to use equipment competently and provides the essential foundation elements required for students to develop within a professional and broadcast environment.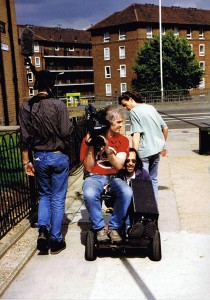 CAMERA MODULE
Working with professional cameras, together with a full range of essential support equipment, the student learns how to use this type of equipment to its full potential. Elements include setting up the camera for colour, shutter, exposure (including Zebra) and audio. Particular attention is given to focusing skills and camera movement and handling, with tripod and hand held. Additional elements include using time code and user bits, on board microphone set-ups and working with external sound.
Apart from the technical elements, the golden rules of framing, crossing the line, shooting cutaway and parallel action for the editor and other essential requirements are examined, so that the student will be qualified to break them! Whichever modules are taken, the emphasis of the course is geared to working at professional and broadcast standards. Instruction is always given in terms of overall production aims so that the student appreciates that the work they do has to fit as appropriately as possible with overall production needs.
A broadcast cameraman and a television editor lead each course. The atmosphere is friendly and informal, allowing students to explore individual requirements and pick tutors brains as much as possible. Cameras are taken to differing locations to exercise as many techniques as possible; work is then taken back to the studio for analysis.
Finally we shoot a presenter led and narrated story. The course aims to provide students with a clear insight to post production editing. Camera work must reflect the needs of the editor if it is to be useful. Exercises with tracking dolly and other grips are also available. the whole course being a practical hands on experience.
Today cameras such as compact HDV, XDCAM, DSLR and a growing range of emerging formats offer opportunities to produce programmes in vital new ways and at lower cost. Technically, the best of these types fully meet with international broadcast HD standards mixing near seamlessly with HDCAM and other megabuck 1K formats. Their use for news and documentary have established these cameras as serious tools; even dramatic features have been successfully photographed with these compact cameras. The compacts will not replace the high-grade lenses, 2/3 inch chips and very large sensors of high end television cameras, though some of the latest compacts just might, but in any event they will compliment the resources available to the producer.
Importantly for students they provide the essential features needed to transfer skills to all types and formats.
Moving Vision has trained a number of first timers, including earlier Hi8, DV and HDV courses, for `Video Diary`, `Travels with my camera`, 'Animal Detectives' and under cover investigation type projects. Now with the much better full HD compacts, some even offering 4K resolution, these lightweight cameras can be employed in programmes with even higher production values. Several students have shot broadcast programmes after a two-day course and some set homework.
Equipment options for difficult/remote locations and `under cover` work.
Today, a marvellous range of relatively low cost and specialised equipment is available to address the needs of shooting in extreme conditions, keeping powered up far from mains electricity, limited weight and space allowances, underwater filming and secret recording. Moving Vision provides advice on getting the right equipment at the right price and will train clients how to use this technology for specific applications.
Basic Lighting Techniques
A practical lesson in basic location lighting. Working with Red Heads, portable lighting, reflectors, diffusers, gels and whatever the location may provide, the student should accomplish the necessary skills to create well balanced lighting for the most common applications, such as interviews and interior shots where mixed colour temperature lighting problems occur.
Own Equipment
This module provides on option for students to learn on their own equipment of any type including all ½ inch, large sensor and 2/3rd inch CCD types, tape or tapeless. Also most sound or grip equipment. We can advise on cost effective equipment hire for any special equipment not available in-house.
The location sound module includes such essentials as;
Understanding the camera end of the chain.
A Multi Tasking World
Differences between digital and analogue recording.
Head room, Distortion and limiting
Setting up mixer links with cameras.
Line inputs and mic inputs
Bars & Tone –18dB or –20dB (-4 or –3 VU & PPM)
Location mixing with the SQN 3 / 4
Monitoring and Headphones
Attenuation & Wind
The Short Shotgun multi purpose microphone
Booming techniques
Mic stands and grips
Radio microphones Lapel or Presenter
Portable DAT and recording to separate media
Time code issues
PZM area mics
Work around methods for camera noise as affected by different camera types.
Getting the best from interview subjects
Commanding the audio environment.
One minute of Atmos please!
See what you hear!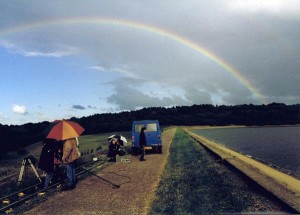 The Classroom
The indoor part of the course is held in the presence of a broadcast standard edit facility to give students an understanding of post production needs and to review their own work in such a context. (Adobe Creative Suite, Final Cut Pro with modern and 'historic' formats.) We can also anticipate some of the changes about to fundamentally affect our industry, such as the open digital distribution revolution and the impending 'Super Internet' that will change the nature and business of our industry beyond all recognition well within the next decade.
Moving Vision is located in the outstanding countryside of Mid Wales near to the lovely spa town of Llandrindod Wells. Journey time by car from London is about three and half-hours, less than two hours from Birmingham or Bristol and just over an hour from Cardiff. Students who wish to travel by rail can arrive at Llandrindod Wells on the stunningly beautiful Mid Wales Line where a car will pick them up and deliver them to the hotel.
Directions and Clothing!
If you read maps we are easy to find. Newbridge-on-Wye is on the A470 between Builth Wells and Rhayader. If you're travelling from the south, we're about five miles north of Builth Wells. Detailed directions will be provided. Bring foul weather gear, and if you turn up with nothing but a pair of snakeskin lounge shoes you'll be very unhappy indeed! Proper water-resistant walking shoes or Wellington boots, are essential in winter and not a bad thing to have with you at any other time.
Certification
BFI listed and Skillset recognised short courses since 1994. A course completion certificate is issued within two weeks of completion.
Course Fees
The course fees are inclusive of two night's en suite bed and breakfast at one of our friendly local inns. We also provide a restaurant lunch and Light refreshments are available at the studio.
Single person exclusive course (no other people on the course) 500.00 (600.00 including VAT) Single person (non exclusive, with one or two other people). 450.00 (540 including VAT) Two people on the same booking. 800.00 (960.00 including VAT) Three people (maximum on course) 1,150.00 on the same booking. (1,380 including VAT)
An extra night's B&B is £40 inc. VAT
For a suite at the more luxurious Bell Country Inn, offering exceptional levels of comfort and service, add £30 inc. VAT to each nights stay.
Courses for more than three people can be arranged at another location. Fees negotiable. Discounts are available for freelancers, and unemployed. Please ask for details.
The course qualifies for various funding schemes. Students should explore these options independently.
Long weekend courses to include a Friday and/or a Monday may be available depending on the companies other activities. Longer courses are available from time to time and are carried in association with actual programme production.
Details of our Editing courses are available upon application.
Moving Vision was established in 1985 (Ltd 1992)
.